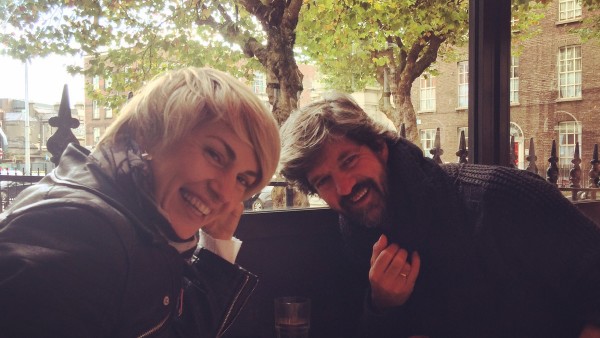 DisC'onvention Tour Dublin 2015
Incredible Saturday afternoon in The Liffey Trust Studios just gone…
This years Dublin Autumn Day was associated with DisC'onvention by Gil Lopes in Rome February 26th-28th 2016. And as it goes this Brazilian born Fitness Presenter, who has been around for more than two decades, tours around the world promoting prior to this one of a kind event and the first stop of the tour happened to be in Dublin this year.
I'm sure you are dying to see what happened on Saturday so please feel welcome to view the videos below and take a minute to leave a comment whether it's about the event or future fitness days with us.
Gil Lopes HiLopes Dance
Erle Liivak Reggaeton
Erle Liivak & Gil Lopes GlamDance
On the day of our event we didn't get a chance to do the raffle so I've done it yesterday with the help of my local health food store The Punnet Health Hub owner and manager James and the lucky winners for DisC'onvention 2016 FREE ENTRY are Milada Kristofikova and Zsuzsanna Kovács. Congratulations girls and please contact me for more information!
For anyone else who would like to know more about this event, here is the link to get information.
Stay healthy and strong! Until the next time!
Love Erle & Gil