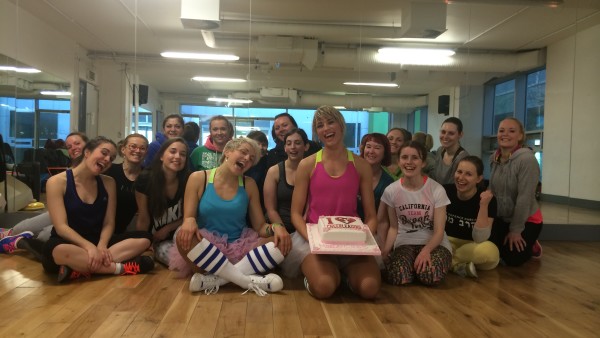 Glam vs Cheerleaders
Hello to all my fitness friends! I know I have been a little quiet and the reason being – healthy living week! Yes, all week long I was teaching classes in Mount Sackville Secondary School as well as warmup for a mock run in Phoenix park and it took up all of my time so finally I'm getting a chance to blog about our Glam vs Cheerleaders event on Saturday the 21st of March.
If you didn't get a chance to come this time, do not worry. There will be plenty of events to come and I heard that even though you "hated" Sandra during the class, you are keen to see her back in Dublin with Nike Training Club.
A little snap taken on the balcony right before we left my house in the morning… I gotta say the weather was so beautiful that day. Sunny sunny sunny! Part of me is thinking it was Sandra, who brought the sun with her from Estonia and part of me is kneeling towards Dublin welcoming her for the very first time.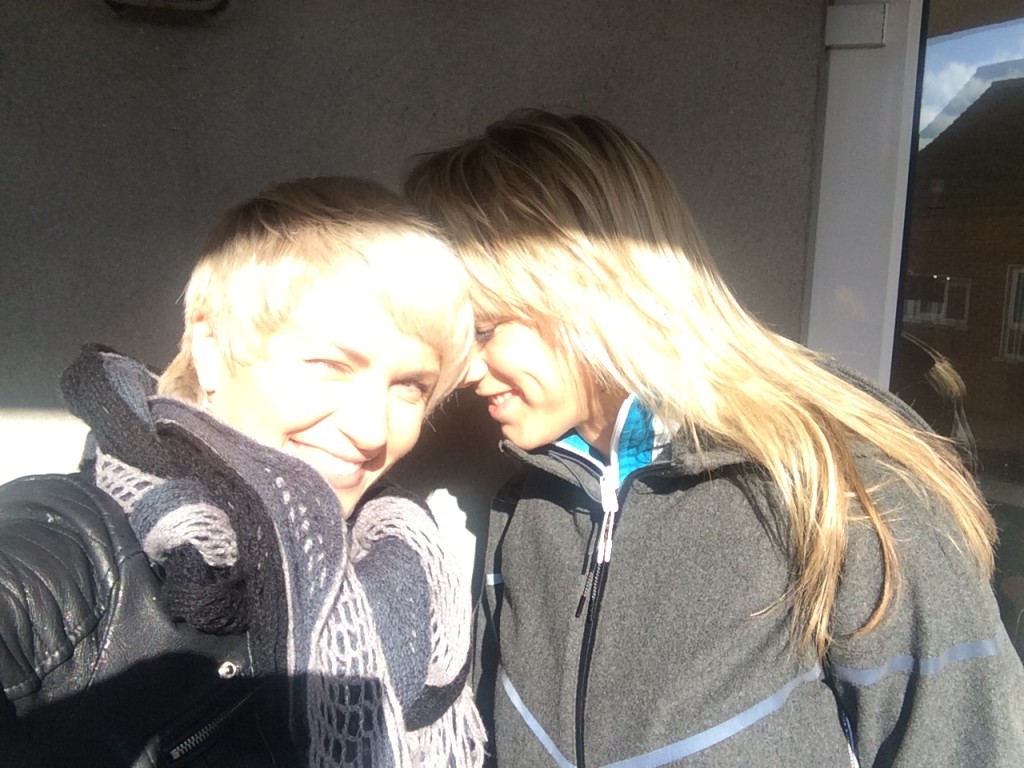 So here are the two videos of our classes to show you what it was like and we are hoping to see you with us next time!
Erle Liivak Reggaeton
Sandra Raju Nike Training Club
And a few more snaps from the end of the event. I couldn't resist but to put up the two photos I had. I think it's demonstrating extremely well the mood and craziness of our team. Ps. A huge thank you to my lovely student Bernadette for bringing this beautiful (and not only), also yummy "I love cheerleading" cake! It was washed down really well
I am not mentioning with what though…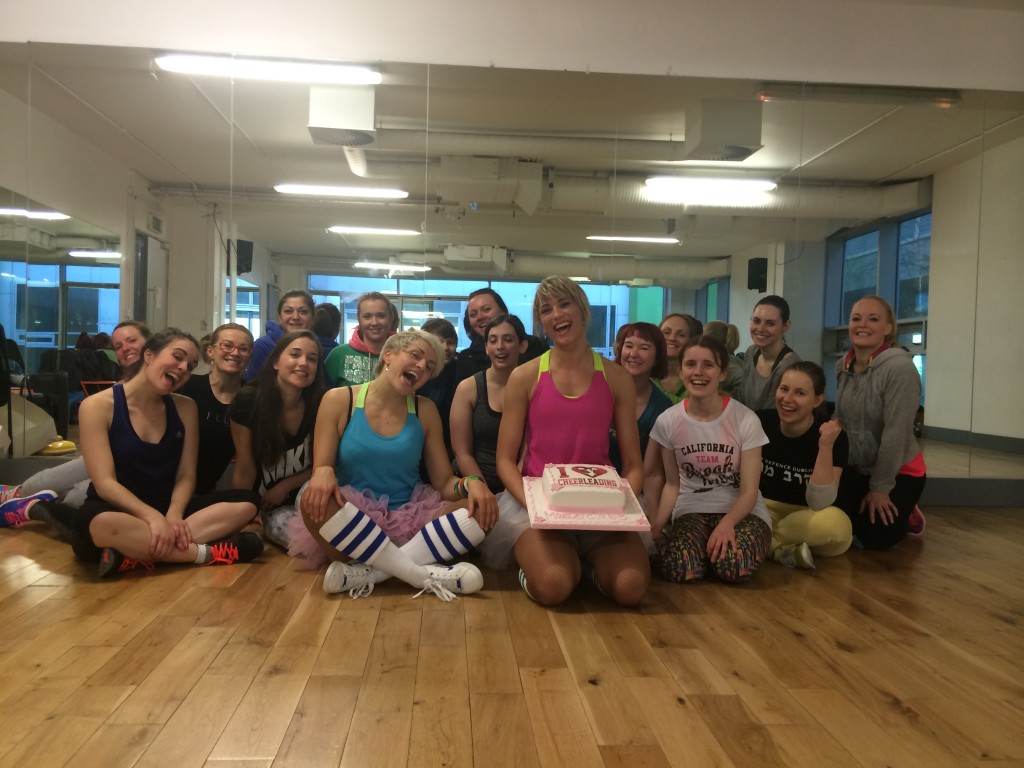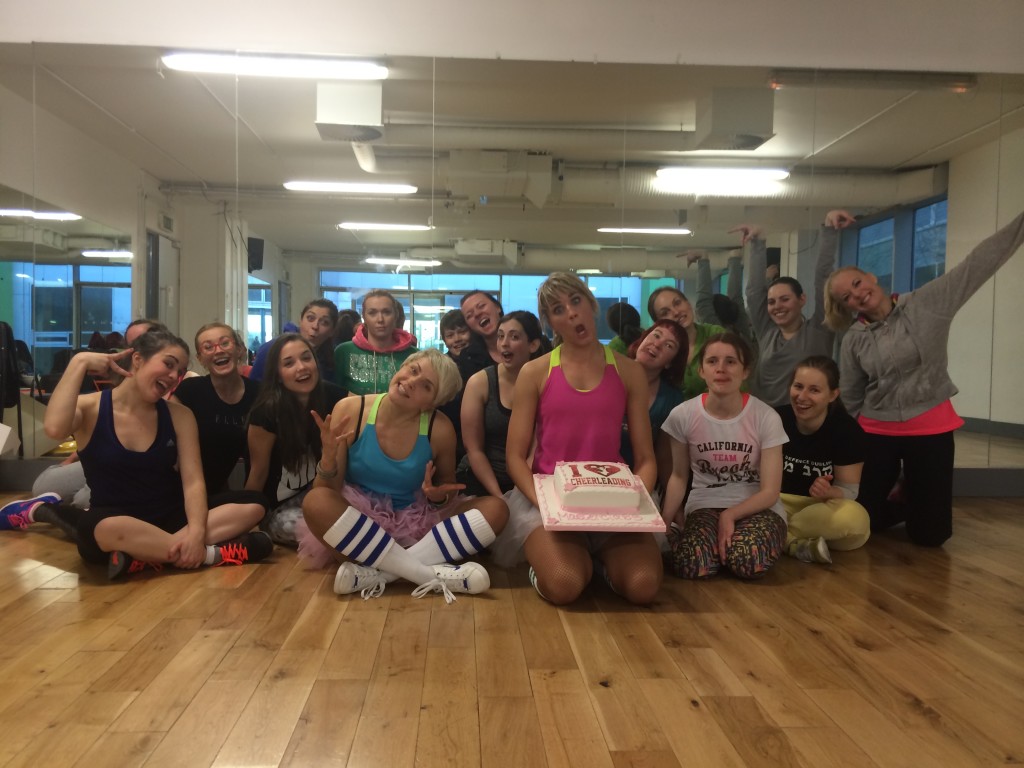 And just to finish up… This super short and intense weekend for Sandra fitted in a quick tour of good old Dublin and here is the final shot from us in the most prestigious university in Ireland – Trinity College. Totally blessed with weather!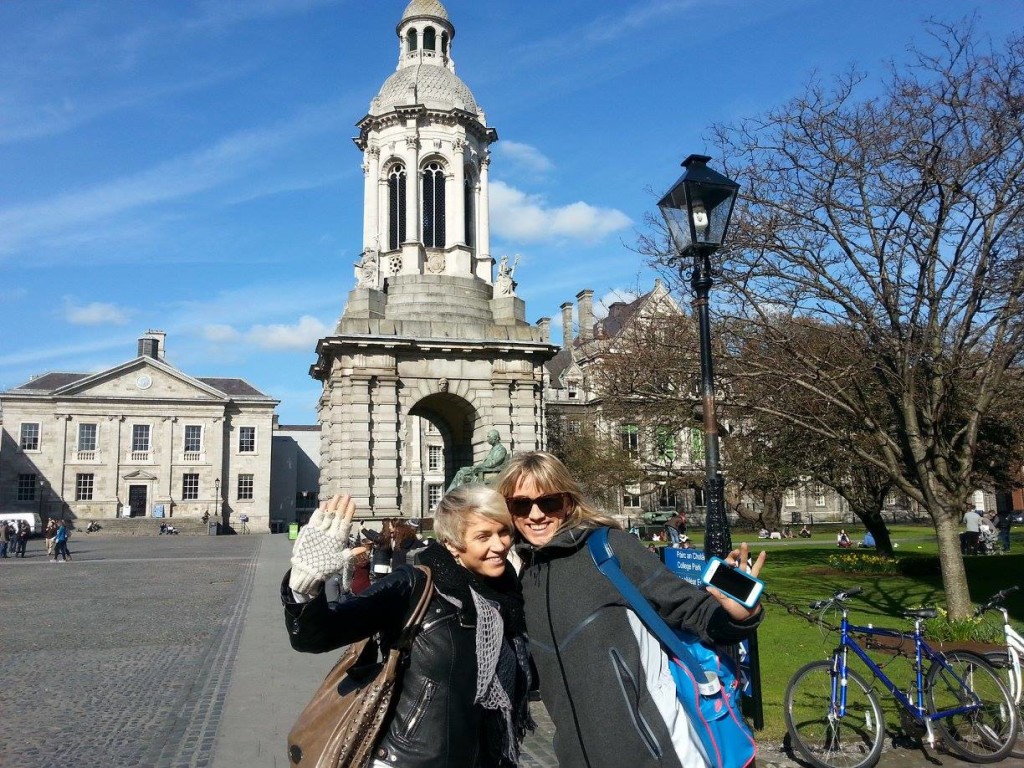 Stay fit and motivated and see you all very soon!
Love Erle