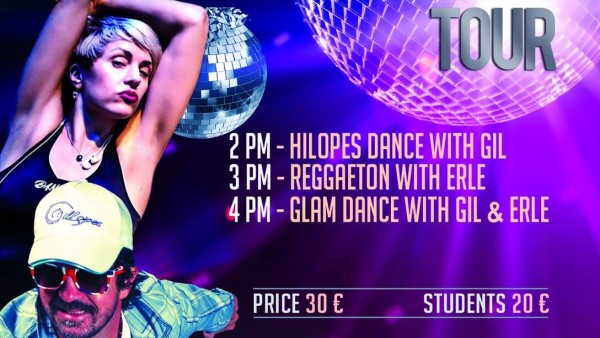 Dublin Autumn Day in association with DISC'ONVENTION tour
And we are back with the new fitness season and as such with new and exciting events also. One in particular I would like to talk about is our annual Dublin Autumn Day and this year with a different angle in association with DISC'ONVENTION by one of my fellow colleague, an international fitness presenter – Gil Lopes. 
You are probably wondering what exactly is DISC'ONVENTION? Well Gil has been organising his fantastic events for more than 10 years now in the city where this Brazilian born fitness guru has settled – in a good ancient Rome. For number of years he has put a theme to it though and in 2016 it will be DISCO themed (hence to that unusual name).
Take a look at one my earlier blog posts to read about the history of Gil Lopes Conventions.
And as it has formed over some period of time, Gil will be touring Europe to promote this one of a kind event, which will be held in the end of February 2016 and this year we are the lucky ones to be able to kick off his sensational tour in Dublin.
So without further ado I would like to invite you all to our Saturday afternoon event on the 17th of October in The Liffey Trust Centre. 
Registration via email or FB please.
We can't wait to see you all again!
Love Erle & Gil